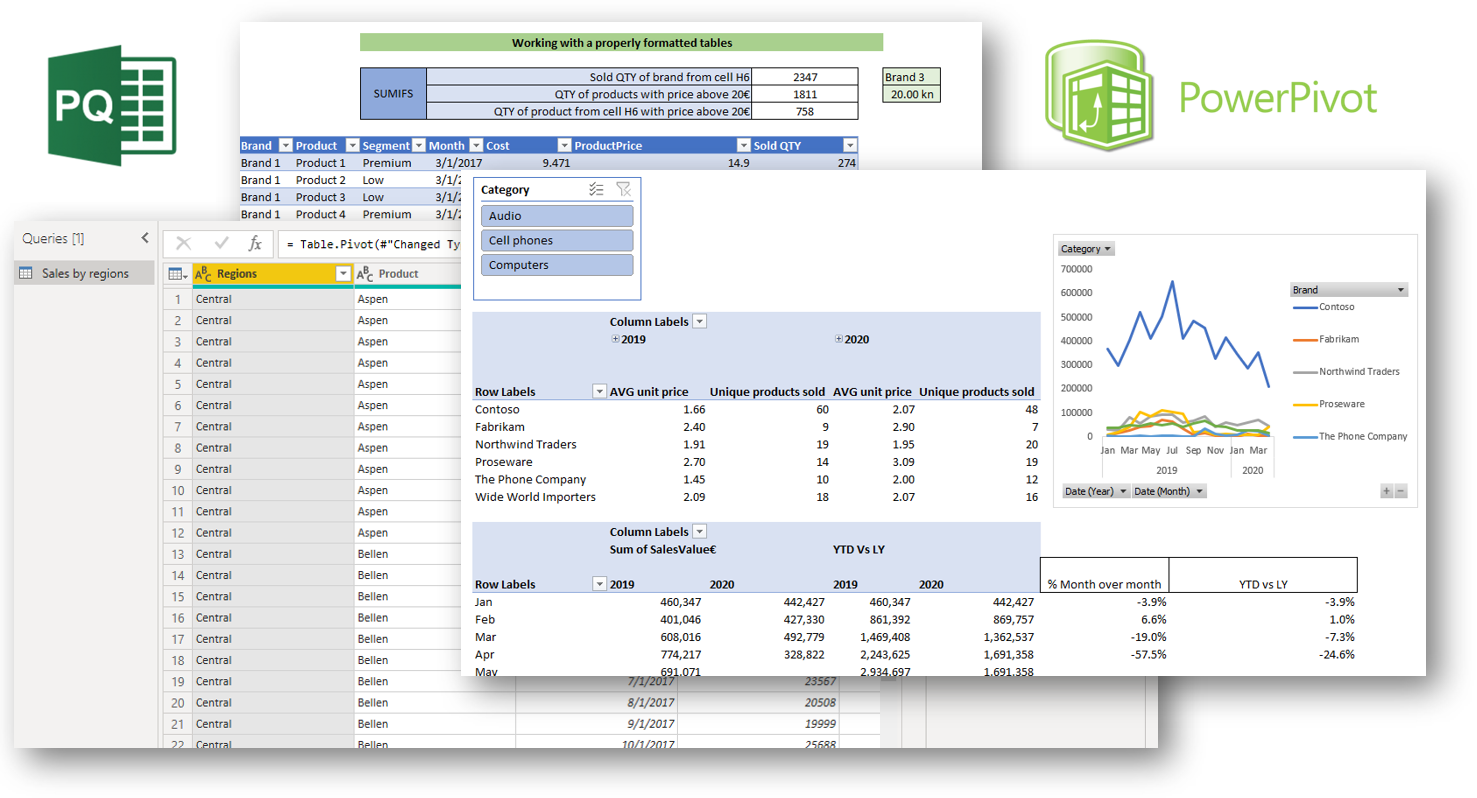 Excel napredni tečaj temelji se na više od 10 godina intenzivnog rada na Excel rješenjima te 4 godine rada u multinacionalnim kompanijama na područjima istraživanja tržišta i strateškog planiranja.
Tečaj prilagođavamo sudionicima tečaja (zaposlenicima kompanije, ili odjela unutar kompanije), a kako bi tečaj bio što produktivniji, u nastavku vam šaljemo sve dijelove tečajeva koje možete odabrati i njihovo trajanje ili potrebno znanje za pohađanje istih.
Na vama je da odaberete područja koja vas zanimaju. Na temelju vaših informacija o broju polaznika i odabranim područjima poslat ćemo vam prilagođenu ponudu za tečaj.
Tečajeve je moguće pohađati i putem on-line platformi (Teams, Skype, Zoom,…).
Pratimo napredak modernog Excela
Učimo vas o svim modernim Excel alatima i mogućnostima, kao što su: 
PowerPivot (napredna pivot tablica)
PowerQuery (alat za automatizaciju obrade podataka u Excelu)
Office 365 Array funkcije (revolucija u olakšavanju pisanja naprednih formula)
Svi zadaci i teme su pripremljeni na temelju kontinuirane suradnje s klijentima i rješavanju njihovih stvarnih problema!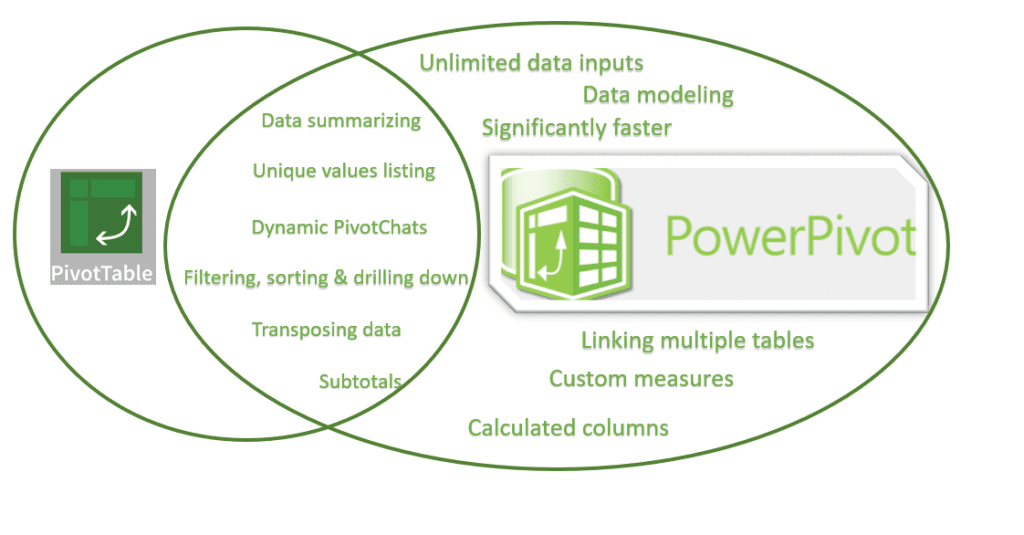 Lekcije koje je moguće kombinirati:
Tablični prikaz svih dostupnih tema u slici ispod (kliknite na sliku za povećanje iste).
Testiramo vaše znanje prije i nakon edukacije!
Pripremili smo preko 120 pitanja iz 10 glavnih tema vezanih uz analitiku u modernom Excel alatu.
Transparentno evaluirajte napredak u znanju i korištenju Excela!
Dobivate pristup analitici testova! Tako možete pratiti kvalitetu edukacije i naknadnog usavršavanja!
Pristup platformi za učenje traje 365 dana od datuma polaska edukacije.
Pripremili smo i demo verziju testa (30 pitanja) koja služi kako biste procijenili svoje znanje u 10 najbitnijih kategorija modernog analitičkog Excela! 
Edukacija pokriva odgovore i suštinska objašnjenja na sva pitanja iz testa i puno više!
Demo verzija Excel analitičkog testa
This is a demo Excel skill test with 30 questions included.
When attending our courses, we have prepared over 120 questions split into 10 different Excel categories. We use that test to check your progress before and after taking our classes.
Once you pass it, you are proven to be an expert in Excel analytics!
| | |
| --- | --- |
| | You must fill out this field. |
| | You must fill out this field. |
Za više informacija o generalnoj strukturi tečajeva i načinima polaganja, molimo vas posjetite
ovu stranicu
.
Informacije o tečaju

Cijena po polazniku (netto) *

30€ (226,04 kn) po satu i po polazniku
*Za svakog sljedećeg polaznika ostvaruje se dodatni popust. Ako imate veći broj polaznika, ili biste htjeli kombinirati više različitih tečajeva, molim Vas da nas kontaktirate preko forme ispod. Na temelju vašeg upita poslat ćemo vam personaliziranu ponudu ovisno o vašim potrebama.
Javite nam se s pitanjima!