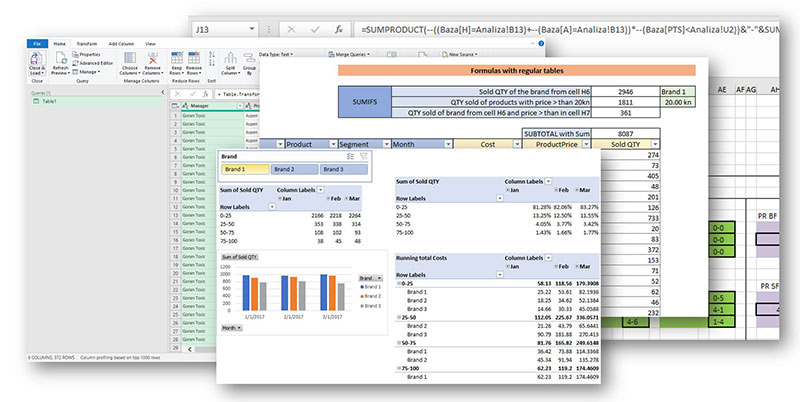 Excel training course is based on more than ten years of intensive work on Excel solutions, as well as more than four years of working for multinational companies in the field of market research and FMCG.
We aim to adjust every course to participants' needs (the whole company or a company department). In order to make the courses as productive as possible, we suggest that you send us your inquiries or topics that you find important in advance so that we could prepare the training materials as precisely as possible.
It is up to you to choose your topics of interest. Based on the information provided about the number of participants and chosen topics we will send you a personalized price offer.
Online Courses can be also held through on-line platforms like Teams, Zoom, Skype etc.
For more guidance about general course structures and ways of course handling please follow
this link
.
Course information

Price per attendee (netto) *

30,00€ per person per hour
*Additional discount is offered for each new attendee. If you have more attendees to apply for the course, or you would like to combine multiple courses, please contact us through the form below. Based on your inquiry, we will send you a more personalized offer.
Get a special quote for your group