In case you need a fast solution to your PowerBI model, whether in data ingestion, model optimization or complex calculation development, feel free to reach our experts.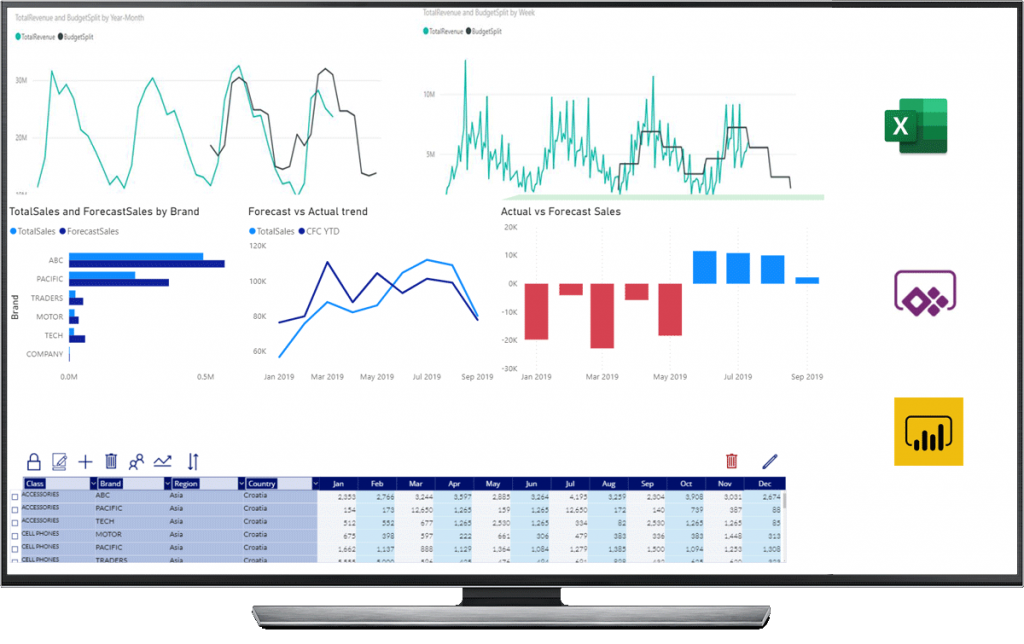 We offer help in these fields:
PowerQuery code optimization and development
DAX code evaluation and speed optimization
PowerBI report related issues, like presenting data or specific report features
PowerBI web service-related issues
Writeback to the PowerBI model with the help of PowerApps
We provide help through online communication channels like Teams, Skype, Teamviewer or similar.
We can offer both online and offline(e-mail) assistance.
A minimal amount of time charged for both online and offline assistance is half an hour. After the purchase of hours required, you can use them in the course of the following year starting from the date of the purchase.
Feel free to reach us through the form below to schedule a call with our experts.
For more information, please contact us throught the form.
Our team will answer you in a timely manner.
We offer a free one hour of consultations for new customers!
Learn With Exceed Academy
Improve your skills in our Exceed Academy, tailored for both beginners and professional.