Working with PowerBI since 2015.
Managed complex PowerBI integrations in several multinational companies.
Creating PowerApps/Excel applications based on modern Microsoft technologies.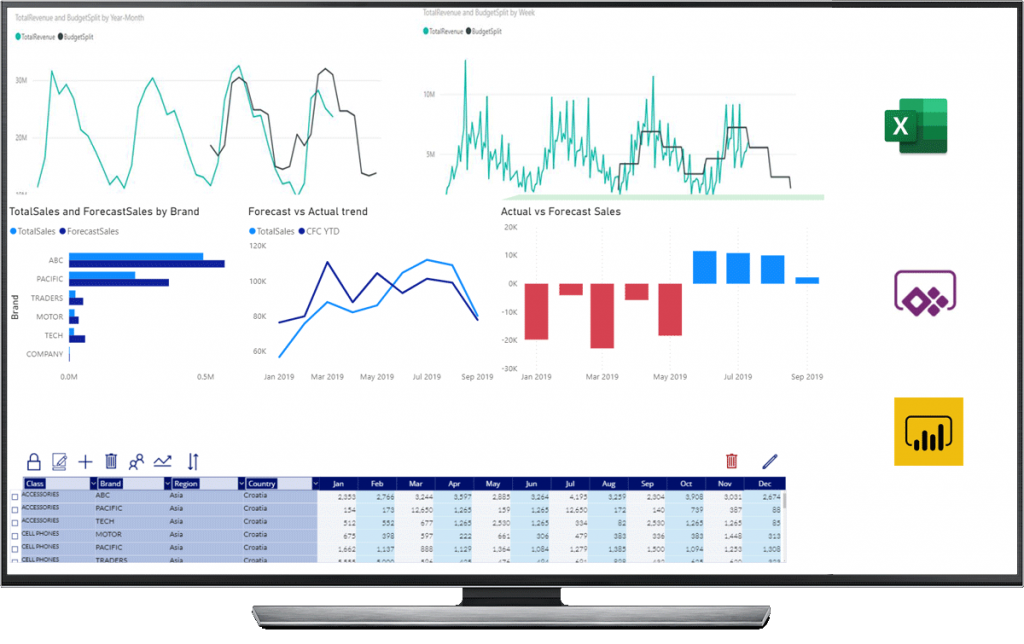 We hold the Microsoft MCSA(BI) certificate of excellence in the field of business intelligence reporting.
All services are based on Microsoft technologies.
Not certain which service you need? Maybe answers to these questions might help?
Still didn't find an answer to you specific need? Feel free to reach us through the form below with your specific problem.