PowerApps application development
We offer personalized PowerApps development. Apps are optimized both for desktop and mobile phones.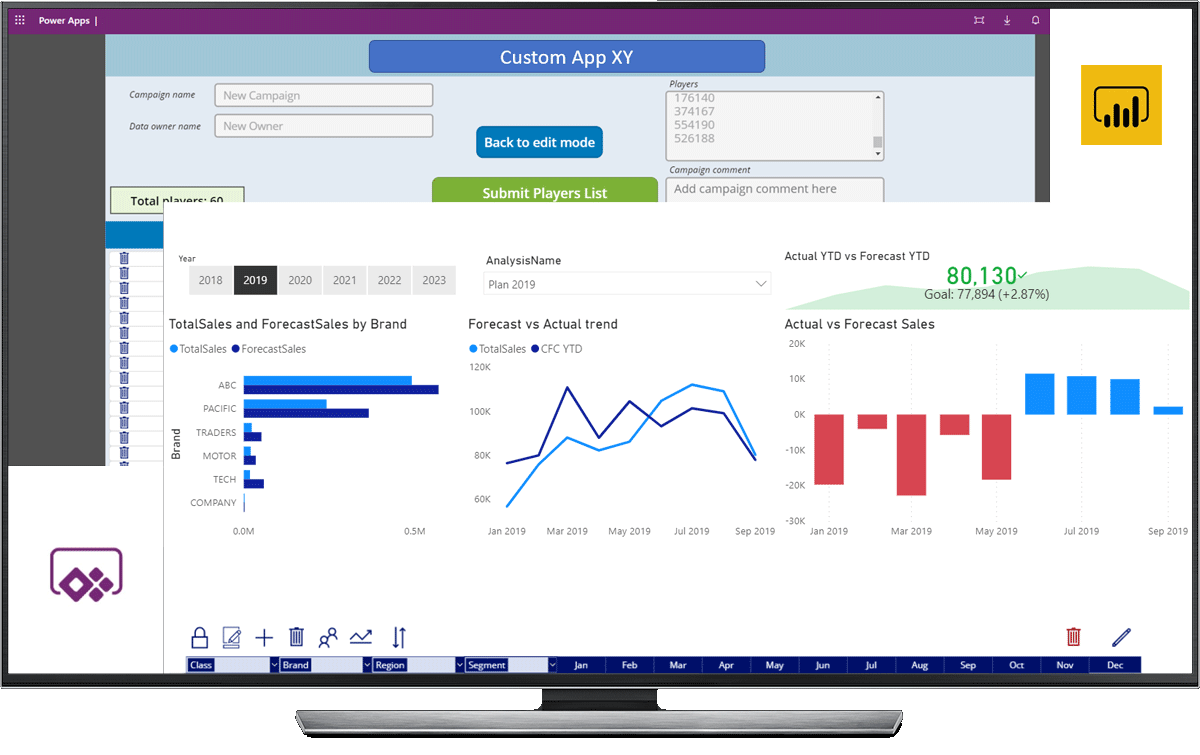 Examples where PowerApps applications have proven to be a better alternative to creating Excel applications: 
Creating offers that are saved within an Excel file or SharePoint list and automatically send them via email;
Generating discounts to customers and sending personalized banners;
Application for submitting and monitoring the use of vacation leave;
Budgeting and planning (in collaboration with the PowerBI tool);
Assigning, processing, and tracking work orders.
If you are using Microsoft technology in everyday work, like SharePoint, Excel, Office365, Dynamics365, SQL Server or other, we can help you transform your manual activities into digital and automatic processes.
Technology we use in development:
We use Microsoft democratized tools that enable rapid application development, to allow you to reduce the time and cost of developing the functionality of the same application.
Examples where PowerApps show its full potential:
Data entry from field workers;
Development of an evaluation system with different data input;
Automate task-oriented processes (get data, add task, send email);
Marketing automation.
We can help you build a PowerApps application that seamlessly integrates within PowerBI and enable functionality that is not currently supported within the PowerBI framework.
Examples of integration within PowerBI:
Send brochures or targeted emails directly from the PowerBI app;
"Writeback" within the PowerBI data model;
System for monitoring OOS and sending appropriate actions;
Integration with other systems using Power Automate (Flow);
Once we create, test, and implement the application, it is yours without any additional maintenance costs. You can further develop and improve the app on your own or with your team. We can provide you with additional support or guidance. 
Based on many years of experience working with clients, we have already developed few PowerApps applications that we have standardized in the form of products that we offer to our clients.
You can see examples of our applications on the links below: 
If you are interested, feel free to contact us through the form below. We will respond as soon as possible!
For more information, please contact us through the form
Our team will answer you in a timely manner.
Learn With Exceed Academy
Improve your skills in our Exceed Academy, tailored for both beginners and professional.