PowerApps application development
We offer personalized PowerApps development. Apps are optimized both for desktop and mobile phones.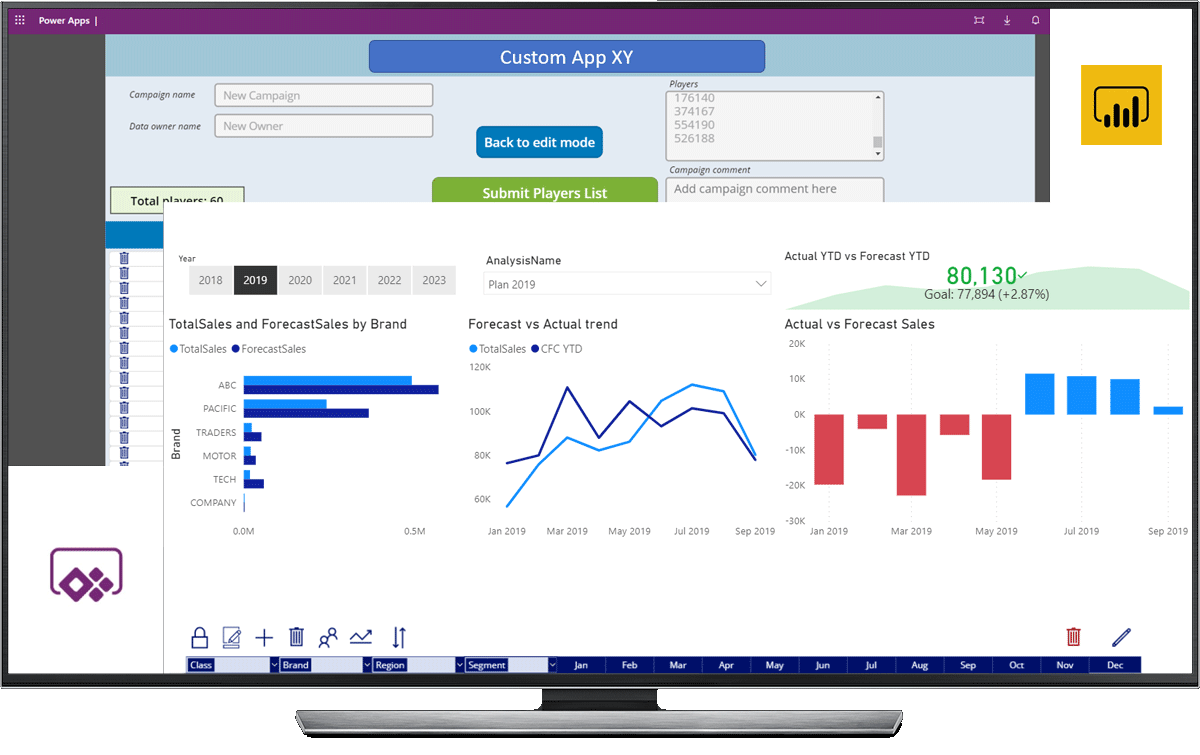 If you are using Microsoft technology in everyday work, like SharePoint, Excel, Office 365, Dynamics 365, SQL Server or other, we can help you transform any manual process into a digital, automated one.
We are using Microsoft democratized tools that provide rapid app development, to enable you to cut time and cost of developing the functionality of the same app from scratch.
Tools we use:
PowerApps
PowerAutomate (Flow)
PowerBI
Examples where PowerApps shine:
Data input from field workers
Creating appraisal systems with various data inputs
Automate task-oriented processes (get input, add a task, send e-mail)
Marketing automation tools
We can help you create PowerApps that work seamlessly with PowerBI, enabling you with many features that are currently not supported by the PowerBI framework!
Examples with PowerBI:
Sending brochures or targeted Emails directly from the PowerBI app,
PowerBI data model writeback functionalities,
Systems to track OOS and send appropriate action,
Integrations with other systems through PowerAutomate (Flow).
No hidden costs!
After we create, test, and deploy App, it is yours without any additional maintenance costs. You can also further improve the app by yourself or your team. We can provide you with future assistance or guidance.
We've already developed a few products that are now being sold either as a standalone solution or as an addition to an existing one.
For more information, please contact us throught the form.
Our team will answer you in a timely manner.

WE HOLD
Microsoft certificate for being experts in BI reporting.

8+ YEARS
With modern Microsoft tools for data manipulation and analysis (PowerQuery, DAX).

4+ YEARS
of experience working with the PowerBI environment.
Learn With Exceed Academy
Improve your skills in our Exceed Academy, tailored for both beginners and professional.