BENEDICT CONTROLLING SYSTEM
Analysis of financial statements, such as P&L, Balance Sheet, Cash Flow, and Trial Balance Sheet.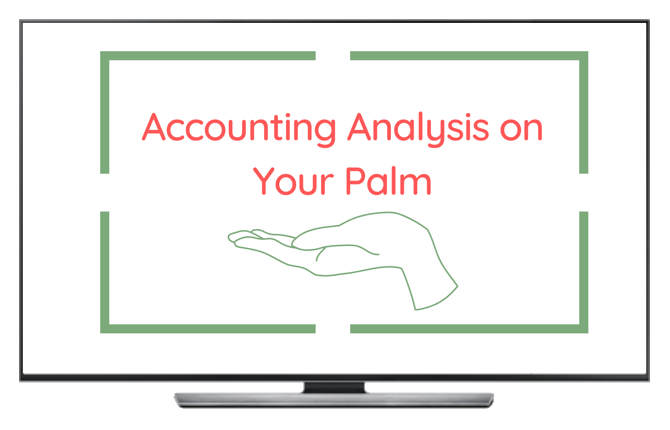 In cooperation with our partners, certified experts in accounting and tax QLARIS Consulting, we have created an advanced system for comprehensive accounting analysis and controlling of the company's assets!
Currently prepared for Croatian legislative, but new markets are also in pipeline (Germany, Slovenia).
* Benedict accounting system based on PowerBI technology.
The system contains all the settings essential for accurate reporting based on the Croatian accounting standards for reporting.
* settings can be adjusted for different accounts/countries' legislative.
Gross balance, P&L statement, and other reports are automatically generated based on your general ledger!
You no longer have to wait for the end of the year/quarter to check the state of your business, the reporting follows the dynamics of accounting!
As soon as items are booked, they are visible in your report on a daily, weekly, or monthly basis!
If you are facing the following business problems, we have a solution for you!
How can Benedict help you?
When creating the system, we devoted a lot of time to optimizing the process of data cleaning, so that your logs and transactions are automatically linked via the codebook, respecting all the rules of the general ledger. If there are any deviations, the system can quickly recognize and adjust them.
After the initial implementation (which lasts ~ 20 working days per company), all other updates take place automatically, which means that you get new information about the business in the palm of your hand every day, and you can analyze the data to the details of the transaction!
Once set up, the system provides answers to all the problems listed above, which means that, instead of processing data, you will be able to dedicate substantially more time to analytics and business optimization!
We help you with the whole process of implementing the new system, from the initial merging of your data and deviation control, through the complete process of setting up a PowerBI system, and finally personnel training!
* The whole process takes ~20 working days.
With us, you go through a proven and successful process where we combine our technical knowledge of tools and general knowledge of accounting with your specific knowledge of the industry and the specifics of your accounting system. In this way, together, in a very short time we can create a system that is used by the employees and makes a difference!
We have invested over 300 hours in collaboration with accounting experts to create a data model that can accurately map and structure different types of general ledgers into a form suitable for analytics!
Presentation of Benedict's Features:
Benedict is based on modern Microsoft PowerBI technology.
You can try our live demo example below, which is based on combined data from 3 stores of the same company cluster (6 pages of reports in total).
* By right-clicking on an item you can go to drillthrough page and see exactly which transactions affected the selected item.
Interested? Contact us for more information!
The main advantages of the system
Monthly (MTD), Quarterly (QTD) and Yearly Level (YTD)
Comparisons with last year or plan
KPIs that indicate healthy and problematic items using economic logic

Example 1: revenue growth - green light
Example 2: expenditure growth over income level - red light (danger)
Balance sheet on the selected day
Comparisons with last year
KPIs that indicate healthy and problematic items by economic logic

Example 1: cash growth - green light
Example 2: growth of short-term liabilities - red light if it is higher than capital growth (danger)

Subanalytics - analysis of customers and suppliers
Allows you to control accounts by class and navigate different hierarchies
Split by cost / revenue centers
Easy identification of successful and unsuccessful business segments
We are constantly upgrading our system and adding new reports. We are currently working on adding a cash flow report using the direct and indirect methods!
We also plan to adjust the report for additional markets (German and Slovenian markets at the moment).
Licensing and Implementation
A Microsoft PowerBI license (€ 8.40 per user per month) is required to access reports. 
Once the system is implemented there are no additional / hidden costs.
In parallel with the implementation of the system, we also educate users who will use/design the reports.
Based on our experience of Benedict's implementation we had so far, we have noticed that each implementation has its own peculiarities, such as:
Specificity of the general ledgers 
Different approaches when determining cost and profit centers
Therefore, we approach each implementation similarly to other PowerBI implementations that we have successfully completed during our 4 years of operation. You can see more about the ways of implementing the solution and examples of the process of establishing cooperation on our page Creating a PowerBI solution.
The cost of implementation depends on the complexity and type of company, and the total number of companies that need to be analyzed (consolidated reports).
Implementation includes the following:
Systematization of your general ledger
Minor adjustments to the report to suit your needs
Defining a data export/database connection system
Setting up a PowerBI system
Set up automatic data refresh
Training for users lasting up to 6 hours
* Larger interventions in reporting or model customization are charged extra.
After the initial implementation, it is possible to arrange periodic maintenance of the system, which includes obtaining all new reports that we develop and acquiring complete support for the duration of the contract.
After the implementation, the maintenance contract is not binding and this decision depends on your wishes/possibilities for independent maintenance of the system after the implementation.
The need for maintenance can be defined after the initial meetings or in the implementation process itself.
For all additional information, feel free to contact us via the form below:
For more information, please contact us through the form
Our team will answer you in a timely manner.