Excel Tečaj za Analizu Podataka
Specijalizirani analitički Excel tečaj namijenjen je svim Excel korisnicima koji imaju potrebu analize strukturiranih i nestrukturiranih oblika podataka (Excel, txt, SQL, Web, itd.). 
Tečaj je moguće pohađati i putem on-line platformi (Teams, Skype, Zoom,…)
Pratimo napredak modernog Excela
Učimo vas o svim modernim Excel alatima i mogućnostima, kao što su: 
PowerPivot (napredna pivot tablica)
PowerQuery (alat za automatizaciju obrade podataka u Excelu)
Office 365 Array funkcije (revolucija u olakšavanju pisanja naprednih formula)
Svi zadaci i teme su pripremljeni na temelju kontinuirane suradnje s klijentima i rješavanju njihovih stvarnih problema!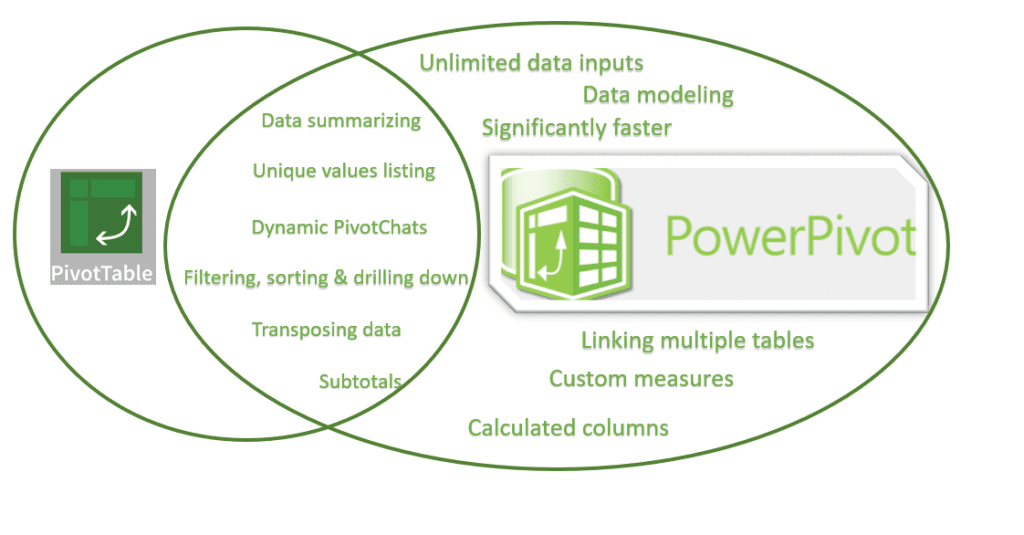 Kako zapravo Excel sprema podatke u ćelije i zašto je to bitno?
Razlika između pozadinskog i frontend formatiranja ćelija
Najbitnije prečice za brži unos/obradu podataka
Trikovi za bržu navigaciju
Suštinsko objašnjenje koncepta funkcija u Excelu (funkcijsko programiranje)
Zlatno pravilo unosa formula u ćelije
Apsolutno vs relativno referenciranje
Copy/Cut formule i na što pripaziti
Razlika između raspona i pravih tablica
Zašto koristiti tablice umjesto raspona?
Referenciranje unutar tablica (iteracije po redovima)
Filtriranje unutar tablice
Tablične funkcije 

SUMIFS,
SUBTOTAL, 
SUMPRODUCT
Spajanje podataka (LOOKUP funkcije)
Logika spajanja podataka između različitih tablica
VLOOKUP
XLOOKUP
WildCard lookups (parcijalni LOOKUP-i)
Osnovni mehanizmi PivotTablica

Kolone
Kalkulacije
Dinamičko filtriranje

Optimalne strukture podataka za Pivot
Prikaz podataka unutar PivotTablice
Spajanje više PivotTablica preko Slicer-a
Summarize vs Show values as opcije
Dizajn
Napredna PivotTablica
Što je Model podataka?
Prednosti u odnosu na klasični Pivot
Osnove DAX jezika

Kalkulacije vs Kolone
Time Intelligence kalkulacije
Kombiniranje kalkulacija
Najkorisniji alat modernog Excela
Što je PowerQuery i kako vam može olakšati obrade podataka?
Uvoz i kombiniranje različitih izvora podataka (Excel, TXT, SQL, Web itd)
Automatizacija obrade podataka kroz jednostavno korisničko sučelje
Napredne transformacije podataka
Uvod u M programski jezik
Koristi PivotChart-a
PivotChart vs obični grafikoni
Sliceri u suradnji s PivotChartom
Što su i zašto predstavljaju revoluciju u Excel funkcijskom programiranju?
Prednosti modernih array funkcija
Osnovne dinamičke array funkcije
Kombiniranje funkcija u izradi naprednih kalkulacija
Testiramo vaše znanje prije i nakon edukacije!
Pripremili smo preko 120 pitanja iz 10 glavnih tema vezanih uz analitiku u modernom Excel alatu.
Transparentno evaluirajte napredak u znanju i korištenju Excela!
Dobivate pristup analitici testova! Tako možete pratiti kvalitetu edukacije i naknadnog usavršavanja!
Pristup platformi za učenje traje 365 dana od datuma polaska edukacije.
Pripremili smo i demo verziju testa (30 pitanja) koja služi kako biste procijenili svoje znanje u 10 najbitnijih kategorija modernog analitičkog Excela! 
Edukacija pokriva odgovore i suštinska objašnjenja na sva pitanja iz testa i puno više!
Demo verzija Excel analitičkog testa
This is a demo Excel skill test with 30 questions included.
When attending our courses, we have prepared over 120 questions split into 10 different Excel categories. We use that test to check your progress before and after taking our classes.
Once you pass it, you are proven to be an expert in Excel analytics!
| | |
| --- | --- |
| | You must fill out this field. |
| | You must fill out this field. |
Za više informacija o generalnoj strukturi tečajeva i načinima polaganja, molimo vas posjetite
ovu stranicu
.
Informacije o tečaju

Cijena po polazniku (netto) *

450€ (3.390,00 kn) po polazniku
*Za svakog sljedećeg polaznika ostvaruje se dodatni popust. Ako imate veći broj polaznika, ili biste htjeli kombinirati više različitih tečajeva, molim Vas da nas kontaktirate preko forme ispod. Na temelju vašeg upita poslat ćemo vam personaliziranu ponudu ovisno o vašim potrebama.
Javite nam se s pitanjima!