The Internet is full of valuable online free sources which, if used correctly, can bring great incremental value to company employees.
One of those sources is Eurostat, the statistical office of the European Union. On the official pages of Eurostat, you are able to pull pretty much any statistical data about the Macroeconomic environment of the member states. They provide free access to their databases, and even an API connection, so you can always have the latest available data at your disposal.
---
Eurostat as the source of valuable macroeconomic insights!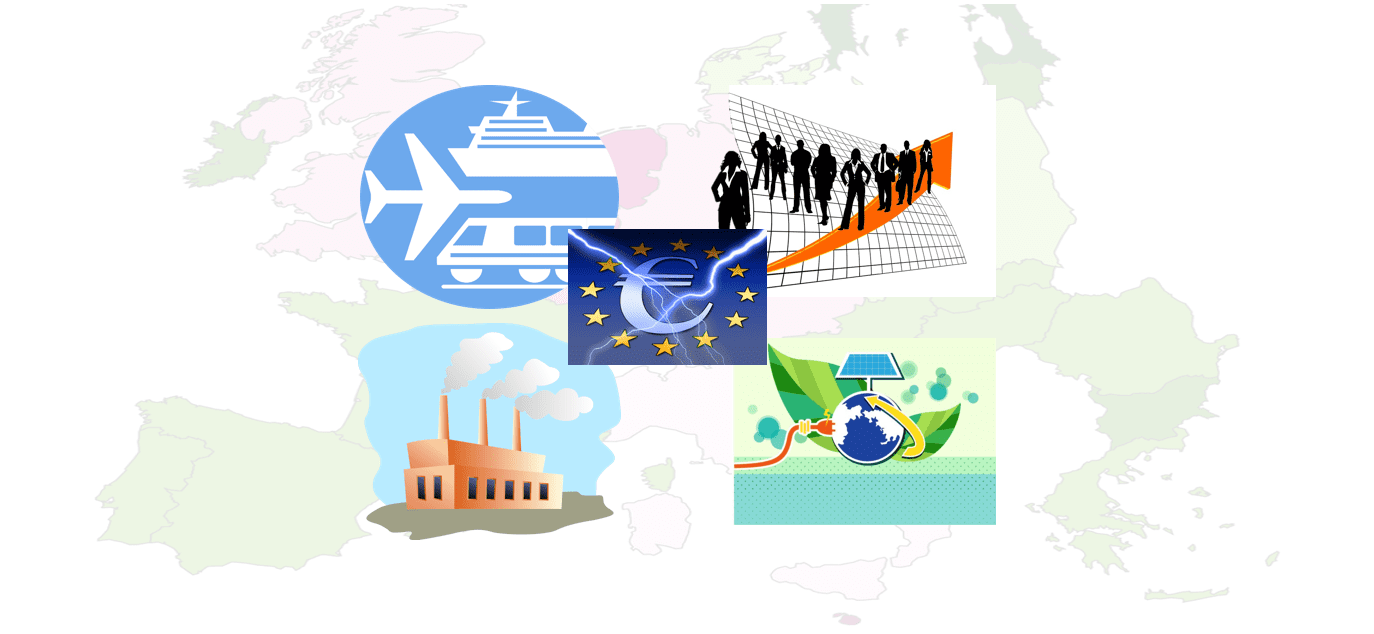 On Eurostat database center you can connect to numerous statistical databases providing you with information about:
General and regional statistics,
Economy and finance,
Population and social conditions,
Industry, trade and services,
Agriculture, forestry and fishery,
International trade,
Transport,
Environment and energy,
Science, technology, digital society.
For this occasion, I've connected my PowerBI dashboard to Eurostat database with information about Inflation rates and weights of each consumer category in total household yearly spending. Although you can pull more than 100 different consumer categories (like spendings on gas, clothes, footwear, health etc), I've decided to pull only food and drink categories, and tobacco. The reason is simple, I wanted to see if there are any correlations between price inflation and consumer consumption between those categories.
If you are managing a category of products, besides full awareness of your current category microelements like development of the category, competition activities, brand health etc, its always good to also have a broader understanding of how your category of products behaves in macroeconomic environment and how does it correlate to other categories and in between different countries.
Employees within retail or manufacturer industries should find this dashboard quite interesting since it will show them different correlation patterns between counties and categories of products in a fun and easy way.
*Please find below fully interactive dashboard created using PowerBI. If you access it through mobile platforms, please choose landscape or full view. The report is not optimized for Firefox browser.
I must emphasize that averages in the dashboard are not weighted, so they will defer to original Eurostat values when used in the more granular way. Nevertheless, if you select single county/single category, values will represent real Eurostat values.
Explanation of the dashboard
In the next few lines, I will shortly explain what is in which chart and how to use this dashboard in the most efficient way.
In the top left chart, you can see TreeMap, which consists of category names, each with different size. Those sizes could be represented as average % of total Household consumption spend on each of those categories. You can find a more accurate explanation here.
In the LineChart just right to the TreeMap is the same % of total Household consumption fact shown with trended data.
The MapChart on the right is showing inflation increase in the latest available period compared to Jan'2006 levels. As you choose different categories in the

TreeMap

, MapChart on the right is adjusted accordingly. You can also use MapChart to filter

TreeMap

and all the other charts in the dashboard.
The LineChart below the TreeMap shows you monthly trended inflation rates since the year 2006. Inflation base 100 is the year 2005. Here you can plot inflation rates by Countries or by Categories, depending on how you want to observe and compare values.
RadarChart on the bottom right shows you which categories had the highest inflation increase throughout the years.  
By playing with this dashboard, you can acquire quite interesting and useful information, which can help you understand the bigger picture around your category.
Conclusion

With new technologies linking and deriving insights from web sources has never been easier.
Hope you enjoyed reading through the article and playing with the dashboard. If you find this kind of dashboards interesting, please comment below if you have any other free source which could be of valuable information for you.
If you liked this article, please share/like!