Get Started
This course is currently closed
This course is for you if:
No previous knowledge is required to enroll in this course, only to have a PowerBI desktop application installed.
We scripted the whole course (video lectures also) and found that passing all topics and receiving a certificate is equal to learning approx. 400 pages of a PowerQuery specific book.
The course is created upon a highly successful on-site course that was held more than 20 times and taught more than 200 attendees.
Once you purchase the course, the access is Life-Time.
After completing the course you will be equipped with:
PowerBI counselor, a business consultant for FMCG and lecturer, PowerBI/Excel trainer, has been using PowerBI/Excel extensively for the last 8 years in his everyday work. Holds Microsoft MCSA Certificate in the field of BI reporting. Learn more about Krešimir
Included in Power Query Fundamentals
4.7 out of 5 stars (based on 10 reviews)
*Only verified purchases are allowed to submit reviews.
Came from Youtube, glad I did 🙂
It's all nice and easy until you hit the functions' part! That part solely helped me automatize half of my daily Excel tasks. Well worth the money!
If you can stand the editing, the course is excellent!
Editing quality could be better (especially sound), but the knowledge is just wow!
So much depth in explaining, especially on M language internals. Nice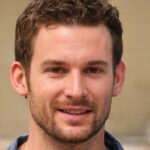 Greetings from Mexico!
The Internet has broken the physical frontiers and it is possible for me to take a course from the other side of the planet. It is exciting!
I think the course is great.
Teaches from the beginner to advanced level. I saw many videos on Youtube, but if you don't start from the basics, you are lost.
The difficulty of the course is progressive and helps me to understand the things that Power Query does.

Well done course
Excellent course to get the main knowledge about the Power Query! After the course I feel confident enough to use and transform data through this amazing tool. Very understandable content and well explained. Thank you!