Get Started
This course is currently closed
This course is for you if:
No previous knowledge is required to enroll in this course, only to have a PowerBI desktop application installed.
We scripted the whole course (video lectures also) and found that passing all topics and receiving a certificate is equal to learning approx. 400 pages of a PowerQuery specific book.
The course is created upon a highly successful on-site course that was held more than 20 times and taught more than 200 attendees.
Once you purchase the course, the access is Life-Time.
After completing the course you will be equipped with:
PowerBI counselor, a business consultant for FMCG and lecturer, PowerBI/Excel trainer, has been using PowerBI/Excel extensively for the last 8 years in his everyday work. Holds Microsoft MCSA Certificate in the field of BI reporting. Learn more about Krešimir
Included in Power Query Fundamentals
4.7 out of 5 stars (based on 10 reviews)
*Only verified purchases are allowed to submit reviews.
Easygoing but thorough.
Have taken some online courses before and I must say Krešo's stands out. The one I've taken started as beginner-paced but advanced and opened up when you'd expect it to. He left no stones unturned, and I had all my questions answered by the end of each lesson. Found the tests tiresome but that's what makes lessons settle in after all.
Cheers!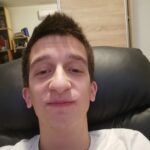 Value for money
Unlike other Power Query courses, this one really focuses on the M language (I would even say that it's not novice course but intermediate level). Like the subs under the videos. Few topics could be more explained, but overall good course!